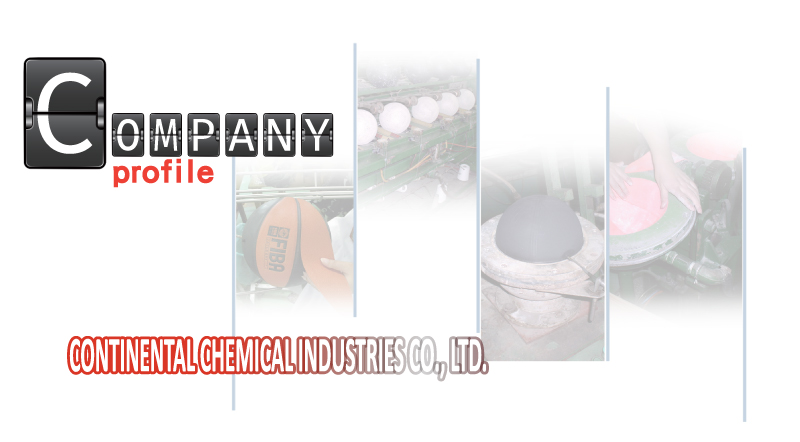 1974

Company established in Taiwan concentrated in the rubber products of inflatable ball making. At beginning the company started at the daily capacity of 2,000 balls, and production capacity were gradually increased, at the same time the company tie up technical liaison and cooperation with the IRUMA RUBBER CO. of Japan, who has fruitful knowledge of ball making technics for the past half century by that time, by this action the products' quality had been improved by pumping speed.
1976

Company started the production of laminated balls at daily capacity of 300 balls.
1977

Starting the facility of laminating soccer ball by automatic laminating machines.
1978

The company's soccer ball and basketball approved by FIFA and FIBA separately.
1983

The R&D team was set up and equipped with all necessary testing equipment.
1987

The company's top quality volleyball (VL-5) was approved by the German Volleyball Federation as first class - DVV-1; this entitled the ball to be used in championship.
1993

A new factory was set up early this year in Guangzhou, China under the name of CONTI TAI YOUNG SPORTING GOODS CO., LTD. with a capital of US$3,500,000; it has a floor space of 15,000 sq. meters and a production cap. of 10,000-12,000 pcs/day. The production line at the new factory has been well established and organized since August, test run started at the same time.
1994

Test run completed and operation started April of the year.
1996

The cap. of laminated basketball increased to 5,000 pcs daily.
1999

The top quality volleyball of the company (VL-5) got approval from the China Volleyball Federation and are entitled to be used in Chinese Men's and Women's team play. The multi-colors of Green/Yellow/White balls in leather(VL-5), and PU ball(VC-5) started from July of the year.
2000

ISO 9002 certified in Jan. Conti's quality control and manufacturing process is more efficient and consistent.
2002

Starting this May, the company was ISO 9001 certified covering the R&D (Research & Development) into the quality control system.
2003

Molded Pebbled Channel Patent approved by U.S. Patent Office.
2004

Newly innovated cloth wrap type of carcass resulted in great success of mild and soft playability, roundness, & durability.
2005

16-panel basketball patent approved in both US & European Patent Office. FIBA game ball approved. Machine sewn soccer ball & volleyball production line ready
2007

Revolutionary Wilson new "WAVE" game ball start with greatest performance (Shooting, Passing, Dribbling) totally change the game.
2009

New patented volleyball (7000 series) got approval by the German Volleyball Federation as first class - DVV-1. Conti soccer balls were approved by CTFA (Chinese Taipei Football Association) and assigned to be the official Game Ball of National Competition in Taiwan.
2010

Conti became official ICF (International Canoe Federation) Canoe Polo Sponsor and Conti Canoe Polo balls are assigned to be the official Game Ball of the ICF Canoe Polo World and Continental Championship for four years. Conti volleyballs were approved by CTVBA (Chinese Taipei Volleyball Association) and VC-7000 was served as the official Game Ball for all National games.
2012

The new model of BC-7R in color of alternating brown and light brown approved by FIBA.
2013

The new innovation of welted-edge laminated soccer ball characterized with feather-soft and best performance was developed and production started.
2014

Conti's Canoe Polo Balls were continuously designated by ICF for Official Game Ball for four more years.Conti manufactures the Official Game Balls for CBA (Chinese Basketball Association).
2016

6 out of 14 FIBA approved basketball brands are supplied by Conti.
2017

Conti continues to make technological breakthroughs in developing balls for TPU and printing on PVC and PU.
2018

Our customer renewed the contract with CBA (Chinese Basketball Association) by balls manufactured by Conti.